Diplomatico - Venezuela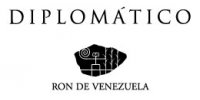 Diplomatico wird in der Unidas Destelerias Venezuela destilliert. Ende der 50er Jahre schlossen sich, unter Führung der Seagram´s Company Ltd., die wichtigste alkoholproduzierenden Firmen des Landes unter dem Dach der Licorerias Unidas S.A. zusammen. Im Jahr 2001 wurde die Firma von Diageo übernommen, jedoch bereits im August 2002 auf Initiative eines lokal ansässigen Investors verkauft und am Markt als Destilerias Unidas S.A. etabliert. Diplomatico ist weltbekannt für wunderbar weiche und aromastarke Rums.
Hier noch ein Zitat eines der bekanntesten Spirituosen-Kritikers der Welt, DAVE BROOM: "Venezuela is one of the great rum-producing nations and Diplomatico is recognised as being one of its top distillers. These award-winning rums are soft and sweet with layers of ripe fruits."
20 Artikel gefunden
Seite 1 von 1
Artikel 1 - 20
---